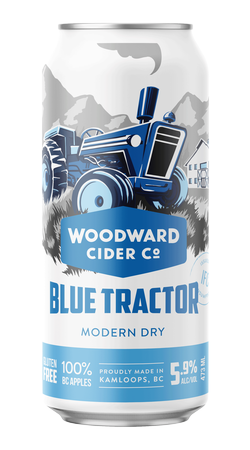 What is Blue Tractor
The old blue tractor was an icon around the farm growing up and still is today. An adventure unto itself it was always good for a story or two. Old when we got her, you can imagine what she looks like today. You'll have to come see her at the cidery to complete the picture.
Cider Profile
Tasting Notes
Pure, crisp and easy drinking, this bevy offers a bright acidity along with a sublte string of bubbles that show through the misty golden hue of this fine cider.
Awards
Silver - 2023 All Canadian Wine Championships
Product Reviews