Innovator Series
Passion Fruit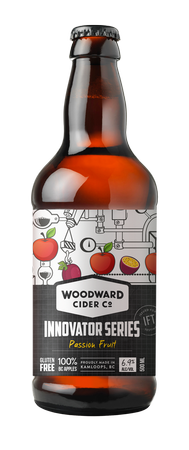 What is the Innovator Series
The Innovator Series is all about crafting, testing and evaluating new flavours and cider making techniques, all in the interest of finding another fan favourite. We like to call it research in a bottle.
Product Reviews
Brianne Grubb
(Jul 23, 2021 at 7:13 AM)
This is my favourite!! I hope you keep it around. Perfectly sweet and tart at the same time.